Long Journey Animal Rescue
Dedicated to Rescue, Rehabilitation and Forever Homes
2018 was a year of happy endings and sad good-byes for
Journey Animal Rescue.
After 4 continuations and 1 1/2 years, Carmella finally had her day in court (literally) and even rode in a police cruiser. We fought and won a cruelty case against the backyard breeder who previously owned her.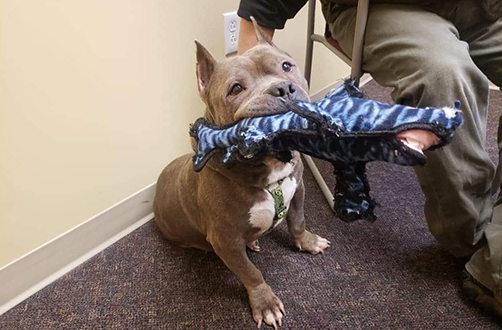 Journey placed over 25 animals this year in their forever homes. Here are some of the happy faces.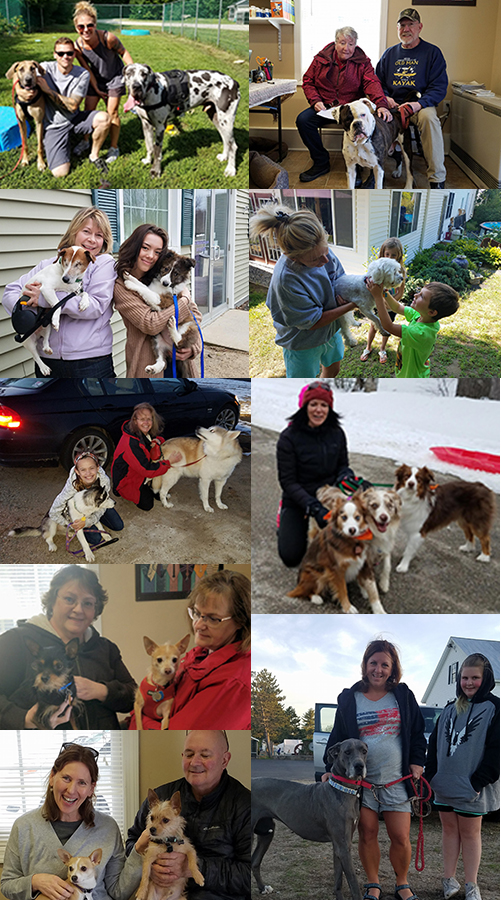 This year we welcomed Nashoba, a Northern Inuit dog, Apache, an Alaskan Companion Noble dog and Odin, a husky/tamaskan cross to our sanctuary. Apache and Nashoba have become Spruce's new companions after Cochise died. Odin has joined Mangus and Cheyenne.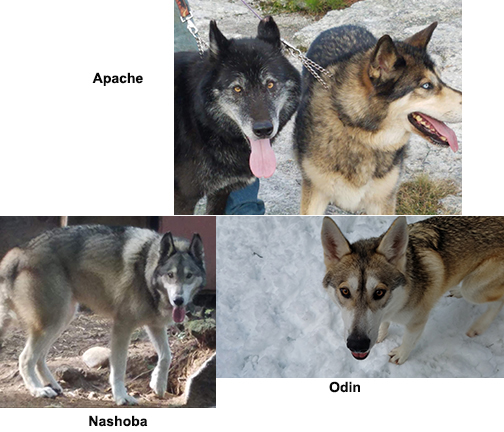 Also we welcomed Finn a 6 year old chihuahua who had been through 3 different owners, suffered from luxating patellas and a broken lower jaw from severe dental disease resulting in all his teeth being extracted .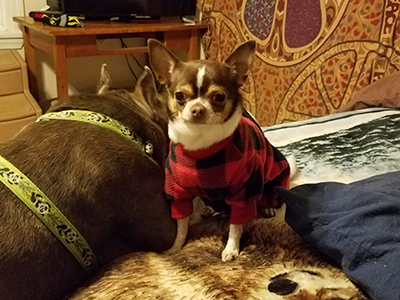 More happy news...Raj celebrated his 4th birthday and Jelly celebrated her 15th!

Sadly we have also lost some of our beloved residents
In September we said goodbye to one of the purest souls we have shared our lives with. A prince among canines who gave and experienced much love in his short 9 years in his earthly form. Cochise can breathe freely again. We miss him and our hearts are broken for his loss but we are relieved to know his battle with cancer is over.

We said goodbye to sweet Callie. She was 14 1/2 years old. She lived her first 8 years in a bad situation, but the last 5 1/2, she was happy, especially the last 1 1/2. We take solace in the fact that she is back with her brother Tonk. She was the sweetest girl and our hearts are broken for her loss but relieved she is free from her failing body

We also said good bye to Lily, Wolfie and Durga
Lilly was rescued in 2005 from hurricane Katrina at 4 years old. She had a wire wrapped around her foot which cut off a toe and broke her foot; she was also suffering from severe heartworm disease, couldn't stand due to severe knee disease and was missing fur from most of her body. She was treated and survived for 12 years, overcoming splenic surgery and intestinal cancer until her body gave out at 16 years. Lilly was a breed ambassador, being the nanny dog to every foster we brought into this house. She was as loving and compassionate as she was stubborn. She was a wonderful being and is missed everyday.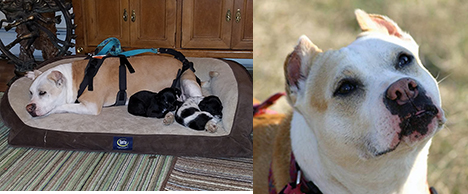 Wolfie was born blind and hearing impaired as the result of breeding two merle colored dogs but that didn't stop him from living a wonderful and full life. We rescued him 14 years ago, at the age of 10 months and he never left. He died of splenic cancer. Our hearts are broken, but we are grateful for his presence in our lives.

Eighteen and a half years ago we rescued a 2 year old cat and her 1 week old kittens that had been surrendered to her shelter and were going to be destroyed due to a distemper outbreak. Durga was semi-feral when we first adopted her, but turned into a sweet and unimposing friend. Living over 20 years, she had a great life. Rest easy sweet Durga, you are loved and will be missed.

One final update. Radha had surgery on both knees and is undergoing physical therapy, acupuncture and chiropractic. Her back has multiple herniated discs, one of which is severely flared up and being treated as well.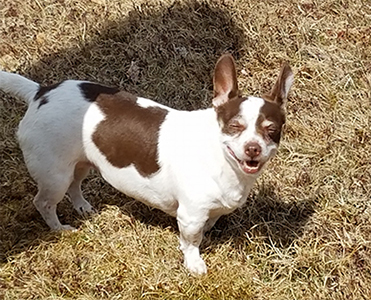 Our animals are our family, teachers, friends, sons, daughters and soul mates. They open our eyes to wonder and our hearts to unconditional love and eternal devotion. The amount of love they provide us, is rivaled only by the pain with their loss, but not for one moment would we trade in a second of that love. Their time on this earth is way too short and in the blink of an eye they go from younger than we are, to being older and wiser. Their journey ends sooner than ours, but it is only because they come to this earth already more enlightened and aware than we are. They are here to help us attain our destinies and to make this journey more fulfilling. Letting go is the hardest and most excruciating thing to do but it is often the kindest thing and last gift we can give them. They remain in every gust of wind, drop of rain, ray of sun and breath of air. They whisper to us in the rustling of leaves, "we are still here and will never leave you". We will see them again some day, until then they visit us in our hearts and dreams. In the mean time, they run in the fields and chase the butterflies, free of the frailties and ailments of this earthbound existence. When we close our eyes, and call their names they will come running. True love never dies.Thank you for the journey. I LOVE YOU ETERNALLY; PEACE AND LOVE ALWAYS. NAMASTE
Share: