Gone but not forgotten....
Our animals are our family, teachers, friends, sons, daughters and soul mates. They open our eyes to wonder and our hearts to unconditional love and eternal devotion. The amount of love they provide us, is rivaled only by the pain with their loss, but not for one moment would we trade in a second of that love. Their time on this earth is way too short and in the blink of an eye they go from younger than we are, to being older and wiser. Their journey ends sooner than ours, but it is only because they come to this earth already more enlightened and aware than we are. They are here to help us attain our destinies and to make this journey more fulfilling.
Letting go is the hardest and most excruciating thing to do but it is often the kindest thing and last gift we can give them.
They remain in every gust of wind, drop of rain, ray of sun and breath of air.
They whisper to us in the rustling of leaves, "we are still here and will never leave you".
We will see them again some day, until then they visit us in our hearts and dreams.
In the mean time, they run in the fields and chase the butterflies, free of the frailties and ailments of this earthbound existence. When we close our eyes, and call their names they will come running.
True love never dies.
---
Winona
Winona left us unexpectedly June 9th 2015. Be free sweet girl, you were loved and will be missed.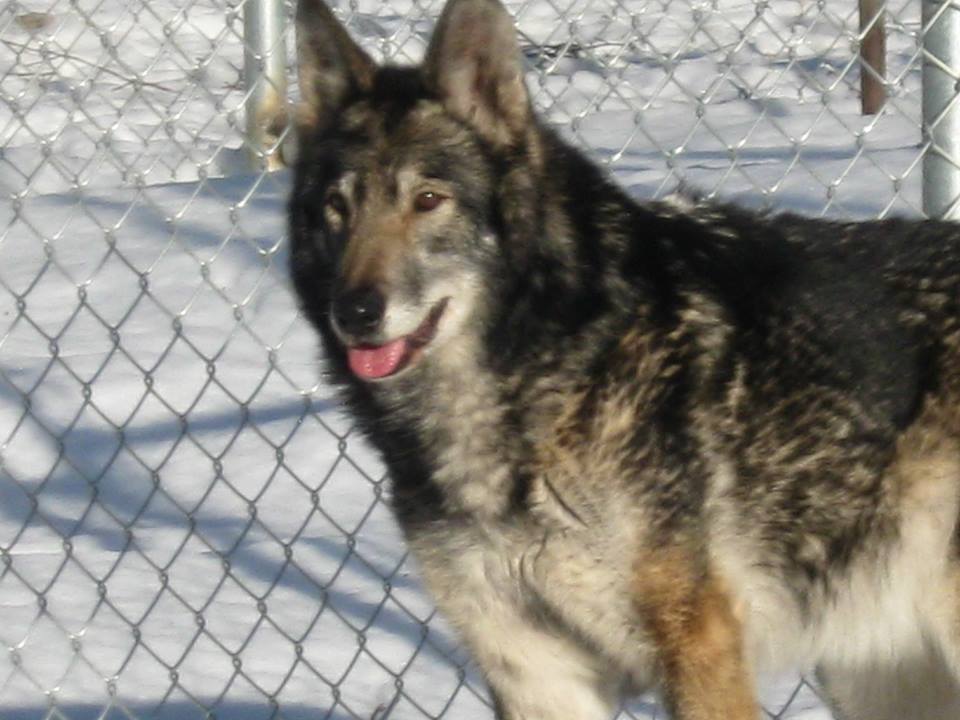 ---
Austin
June 10th 2015 we said goodbye to one of the sweetest boys
that we were lucky enough to share our lives with.
Surrounded by love from canines and humans we let him leave his physical body.
He was not quite 11 and it is too young.
Run free in the fields and chase the butterflies and dig up all the rocks you want.
We will see you again some day, in the mean time you visit us in our hearts and dreams.
We love you and miss you sweet boy.
Thank you for the gift of your presence in our lives.
Hurricane Katrina was an unmitigated disaster but it brought this wonderful soul in the body of a pit bull with a touch of sharpei into my life.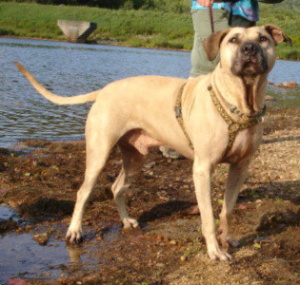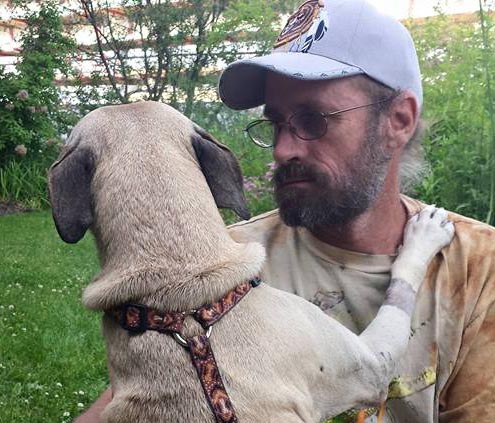 ---
Trampy
We said goodbye to our foster, Trampy July 2nd 2015.
Her foster mom writes:
'About a year ago, we took her in as a hospice dog, through Long Journey to a New Beginning Rescue.
Thank you, Monique Kramer and Stanley McDonald for entrusting this kind and gentle soul to me.
I know we will be heartbroken that she has left us, but will find peace and solace, knowing that she has gone to join the rest of her family members who have gone before her.'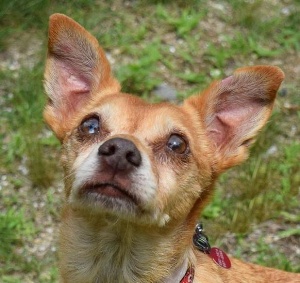 ---